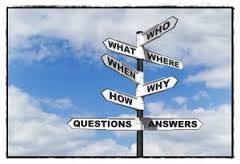 My way of traveling is a little bit different from other backpackers. At least, I try to make it different.
Inspired by couch surfing and without internet being most of the time, I ask random people in the street to host me on their couch for 2 or 3 nights.I try to be friendly and make them understand that I'm a good person, but for most people in Western countries, it's very strange to host somebody without knowing anything about them.Most people tell me that they have no space in their house...
It's very funny when you see their huge houses, after spending nights with 10 people in a small room in Asia.
Why do I travel this way?
I'm not homeless. Yes, I save money for sure, but the most important point is the experience that I have living with local people. It's totally different and so much more intense for me, than the experience in a traditional backpacker hostel.
So Angie asked me about one thing I've learned traveling around the world.
I've got over my shyness, sure. But for me, the important thing is that I've learned to receive a "No", and continu to ask people anyway. Lots of people don't ask questions, because they are just afraid of a negative answer.
What would you ask if you were sure about an affirmative answer? Probably more than you do actually...
This is one of the most important skills that travel taught me: questions are powerfull!
You can get in touch with anybody asking a simple question.You can find a couch, receive knowledge, directions, friendship, love...everything you need. I've always listened to successful people like Steve Jobs or Anthony Robbins talking about the power of questions and being persistent. I understand now a little bit more about their way of thinking...
And I think to myself and believe what Paolo Cuelo said in "the Alchimist". " When you really want something, the entire world is on your side to bring you what you want".
So I keep asking.
Pour être informé des derniers articles, inscrivez vous :