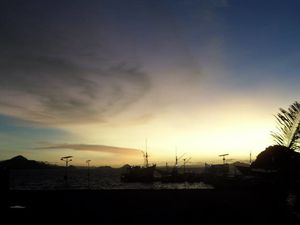 25 mars 2014
Simone est une des personnes inspirantes que j'ai rencontrées au Laos.
Elle est hollandaise, travaille et habite à Amsterdam.
En plus de tenir à jour régulièrement 2 blogs, elle est en train d'écrire son premier livre.
Je lui ai demandé de me rédiger un petit article à propos de quelque chose qu'elle aime et connait depuis longtemps: le voyage.
Petite remarque : Les français sont connus pour etre très mauvais en anglais... Je constate malheureusement que ce n'est pas un mythe.
Seuls les espagnols et Italiens nous font concurence. En revanche, la plupart des jeunes du nord de l'europe (Norvège, Suède, Finlande, Danemark, Hollande...) sont totalement bilingues.
La principale raison est que la majorité de leurs chaines TV sont en Anglais. Ils regardent donc des dessins animés en anglais quand ils sont enfant et tous les films sont en Vo...
"Simone, write something for me about travelling!" Etienne wrote me a few weeks ago. As a traveler/ writer/ dreamer, I loved these instructions. They gave me utter freedom. For me, that is the core of why I love to travel. And also why I love creative writing. And dreaming, come to think of it. That exact freedom. While writing and dreaming I create my utopia: custom made for every occasion.
As a dreamer, I like to get carried away in an imagination so wild and unfocussed that sometimes I lose touch with reality. And at the same time, live so fully in the moment and be at ease to such an extend that everything seems to last. During my travelling it seems as if I am in my heydays of dreamerism. Being away from the everyday structure and chaos can be overwhelming. I feel as happy as a child in the candy store. I dream of quitting my job and just travel. I dream of moving to Laos and cycle every day through Luang Prabang or watch every sunset at Don Det. I dream of postponing goodbyes with new best friends for at least a moment. I dream of landscapes so beautiful I could brag about it the rest of my life. I dream of skies so blue and with stars so bright they hurt my eyes. I dream of days, weeks, months of freedom and no responsibilities without being irresponsible.
However, I have this recurrent dream about holding onto just a gasp of how I feel while travelling when I am back home. The freedom, the happiness, the genuine interest of other people and the sincere smiles I randomly ran into. The question that remains is how we can possibly explain the sense of travelling to those untravelled. I opt for comparing it to an infatuation, with being in love. An intense travel romance I deliberately extend until further notice. And you hang in there as if "the end never came, at least not then" as Douglas Adams put it brilliantly in his novel "The Hitchhiker's Guide to the Galaxy".
Pour être informé des derniers articles, inscrivez vous :